Enhance Outreach with Versatile Call Management
Click-to-Call
Unlock the power of the click. Call leads, leave voicemails, schedule follow-ups, leave lead notes, and more in just a few clicks from our easy-to-use Smart Dialer.
Try Now
Live Transfer
Live Transfer enables ISAs to transfer calls directly to available agents for immediate contact.
Try Now
Three Line Dialer
Calling three numbers at one time can speed up your call productivity. Combine this with the ability to easily leave prerecorded voice messages and you will save a lot of time.
Try Now
Optimize with Custom Solutions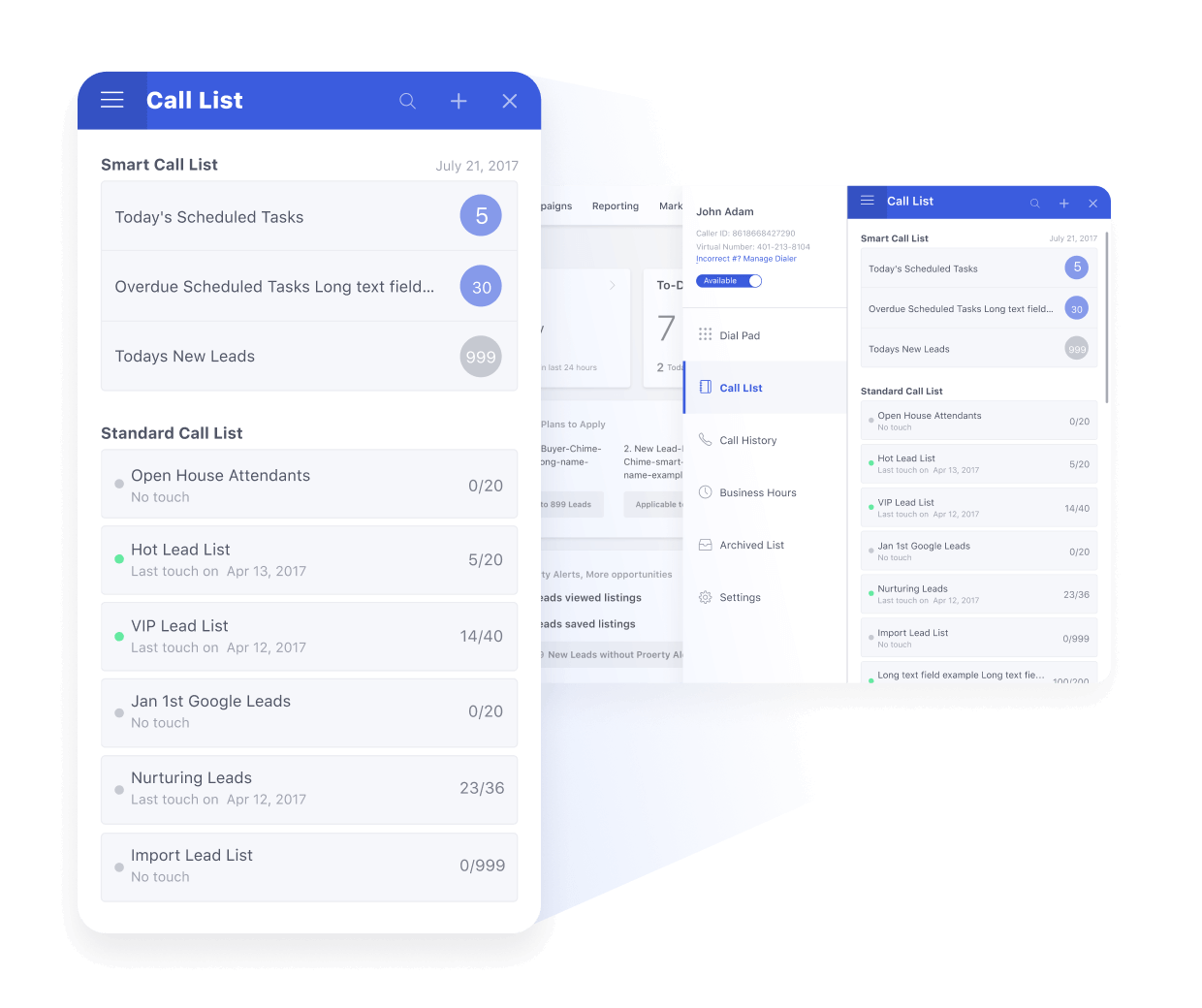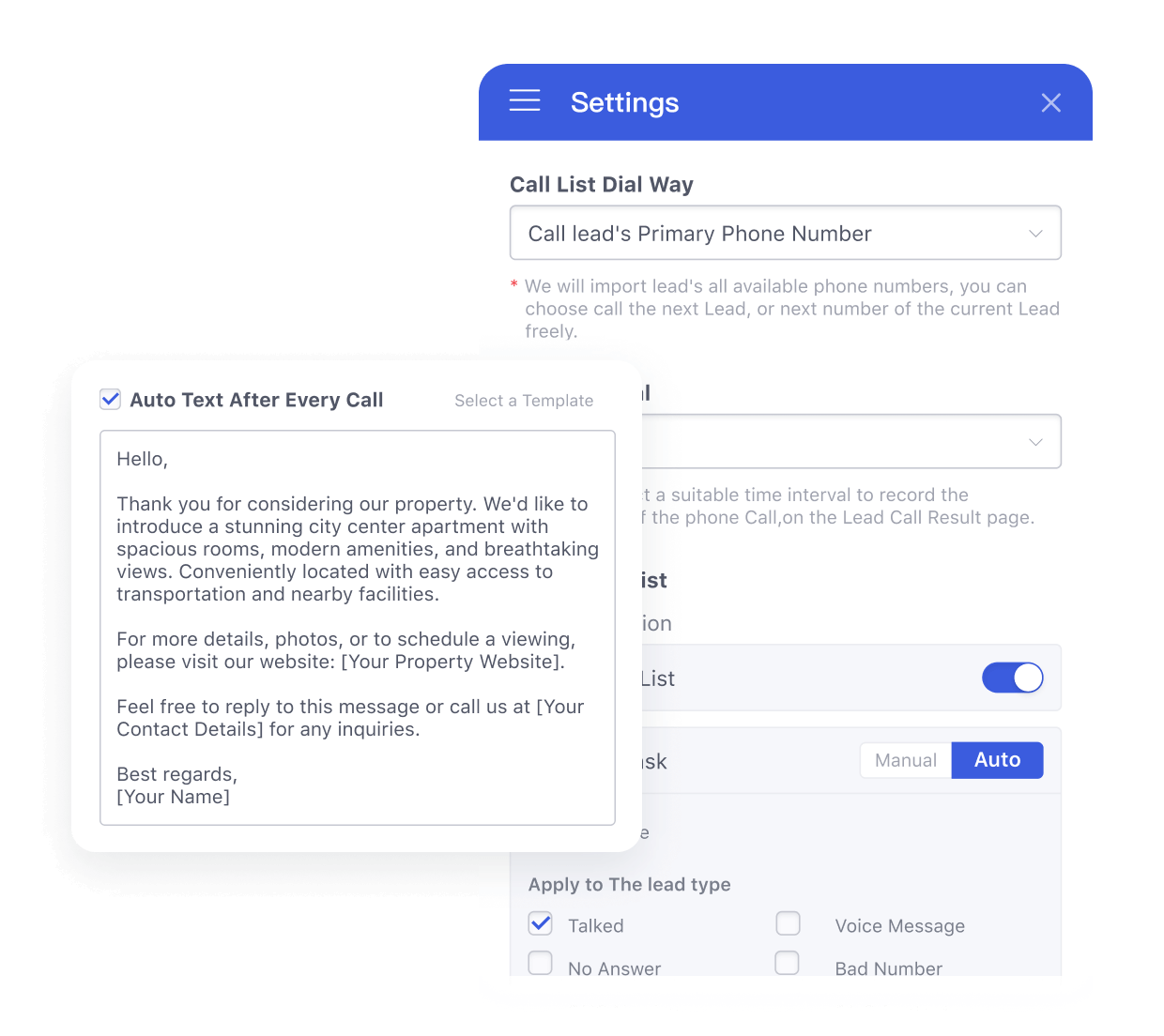 Smart Call List

Leverage profile info and pipeline status to create custom call lists, or set our AI to work and automatically generate call lists based on which leads need contact.

Smart Scripts

A tailor-made solution for your team, our dynamic call scripts coach you on how to approach leads for the best chance to close.

Automated Response

80% of calls are left unanswered. Don't let them fall through the cracks — use our Automated Responses. Set a text message or voice message to go out automatically upon unanswered calls.