Our library of gorgeous site templates make it easy for you to design a website that reflects your brand and showcases your property listings. And our intelligent IDX technology attracts new leads while providing you with actionable insights through site activity analysis.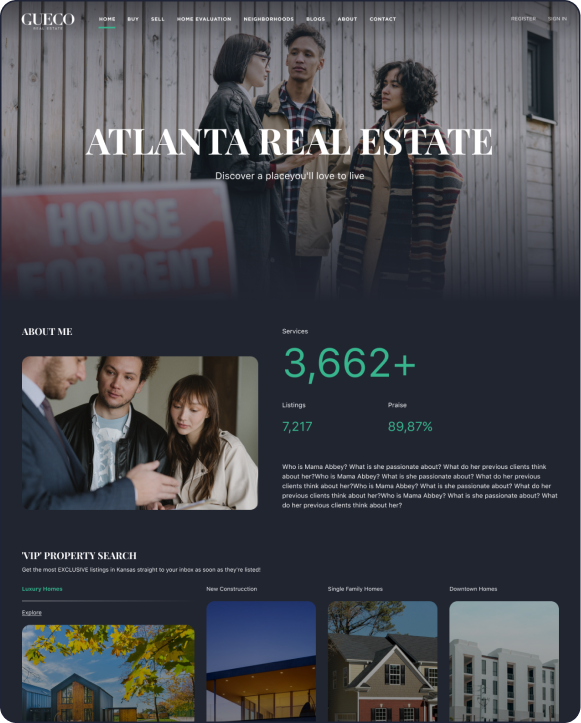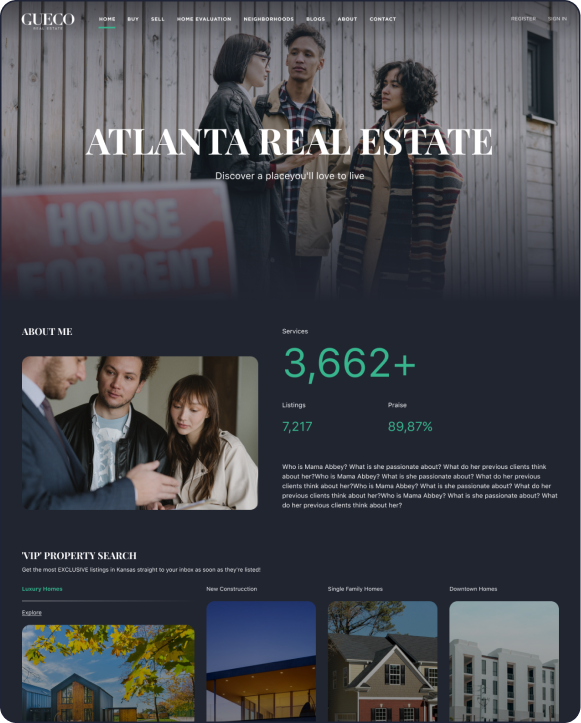 Create Your Website Like a Pro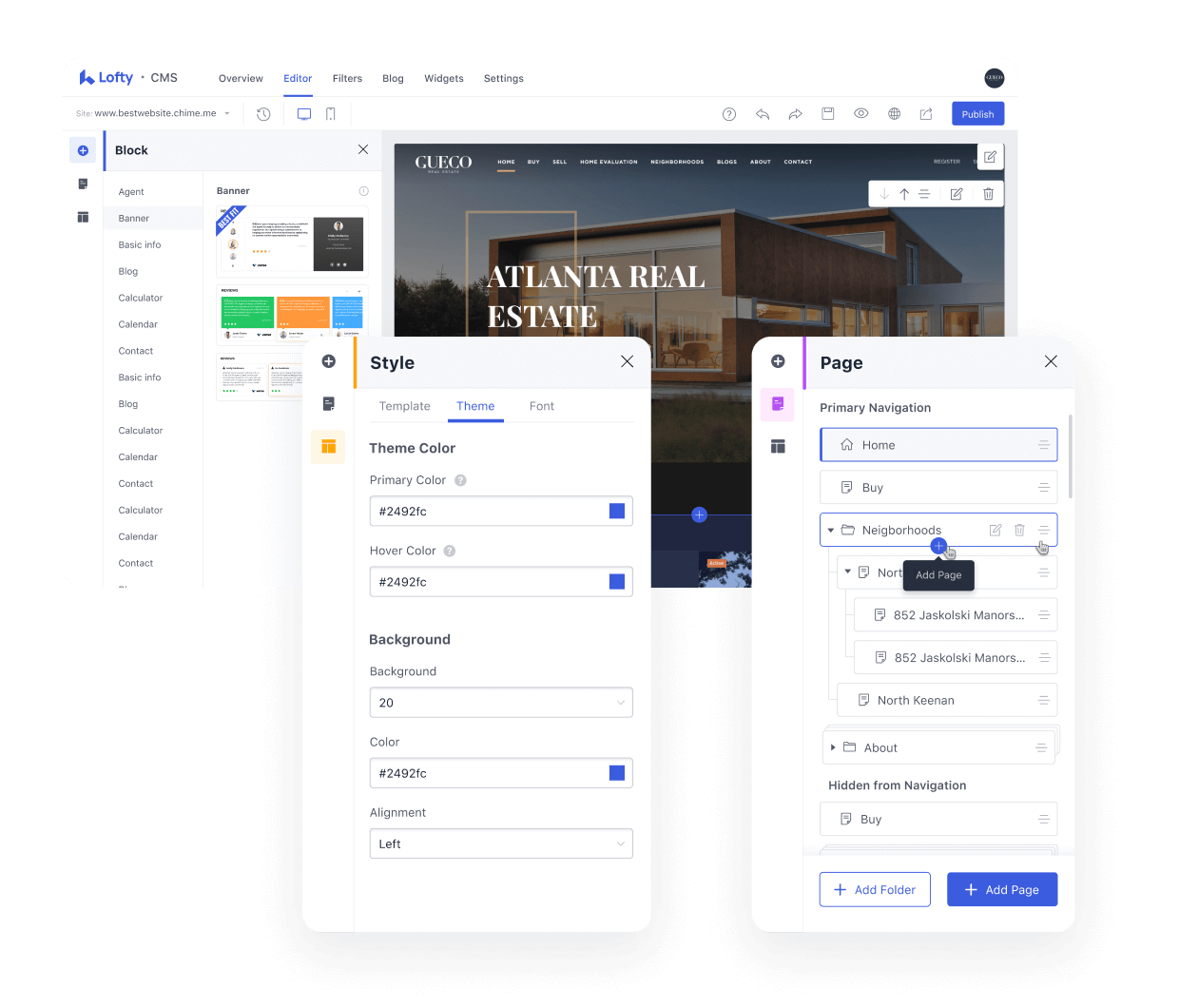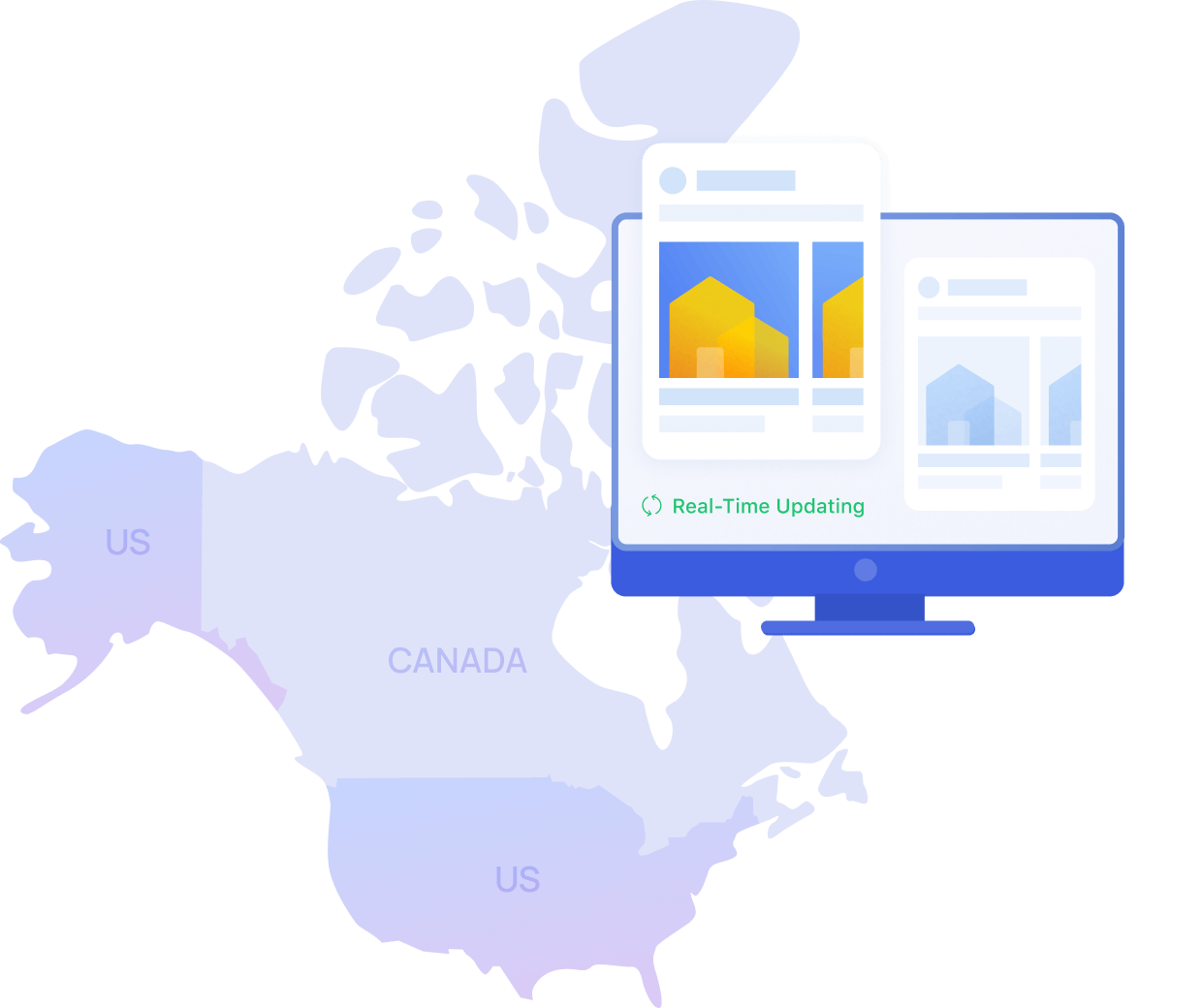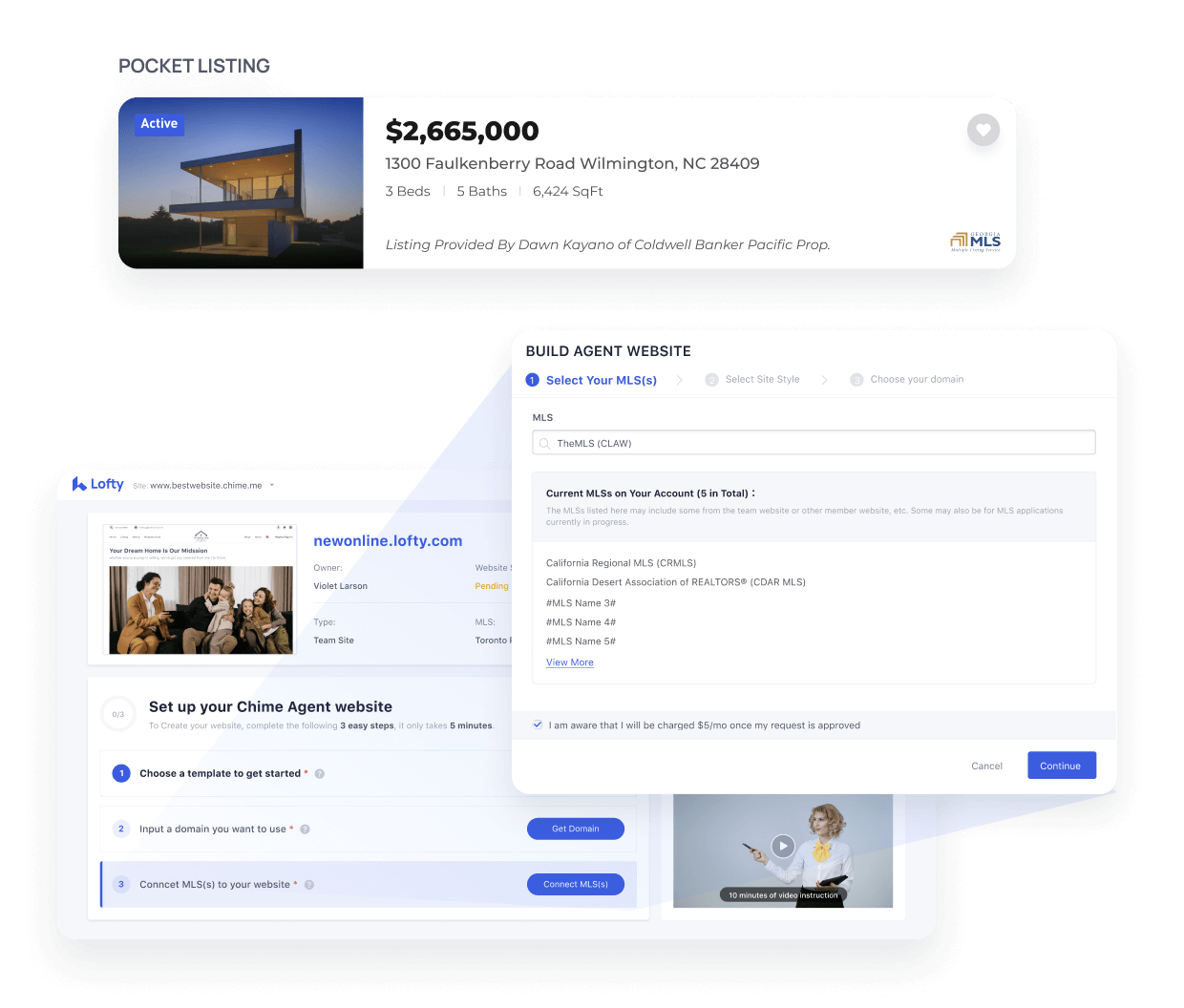 Easy to Use CMS

With a website from Lofty, you'll look like a pro, whether you're an experienced real estate agent, or just starting out. Lofty makes it easy for you to get online with our content management system which features simple drag and drop controls. You can have your own custom site design in no time - without any of the hassle.

Nationwide MLS Support

Lofty offers the most up-to-date information for your website visitors. We support hundreds of MLS feeds in the US and Canada, and provide hourly updates to ensure listings are presented to your site visitors with the most accurate data.

Optimized Pocket Listings

Our easy-to-use interface allows you to add your own pocket listings in minutes, so you never miss out on a potential sale.With Lofty, you can maximize your real estate leads and sales by having access to all the latest MLS listings – even the ones that aren't yet on the market.
Comparison with Other Websites
| | Lofty | Product 1 | Product 2 | Product 3 | Product 4 |
| --- | --- | --- | --- | --- | --- |
| | | | | | |
| | | | | | |
| | | | | | |
| | | | | | |
| | | | | | |