Lead Insights
From first touch to close, we make relationship building easy.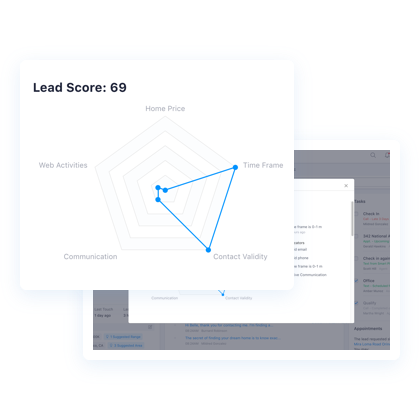 Lead Score
Shape your priorities with our dynamically adjusting lead scores. We factor contact validity, online behavior, property info, and more to give actionable insights.
Lead Analysis
Focus your efforts the smart way. Lofty's behavioral lead analysis studies site activity and engagement indicators to provide insights as to lead's likelihood to close.
Smart Suggestions
Take the guesswork out of giving leads what they want. Lofty dynamically provides insights on lead activity and intelligently suggests the best next step.
Business Opportunities
Our system actively works to identify the indicators for transaction intention so Lofty CRM's intelligence can help contribute towards closing.
Site Activities Tracking
Give clarity to your decision making and business building - our IDX sites track website traffic in a live updating activity timeline.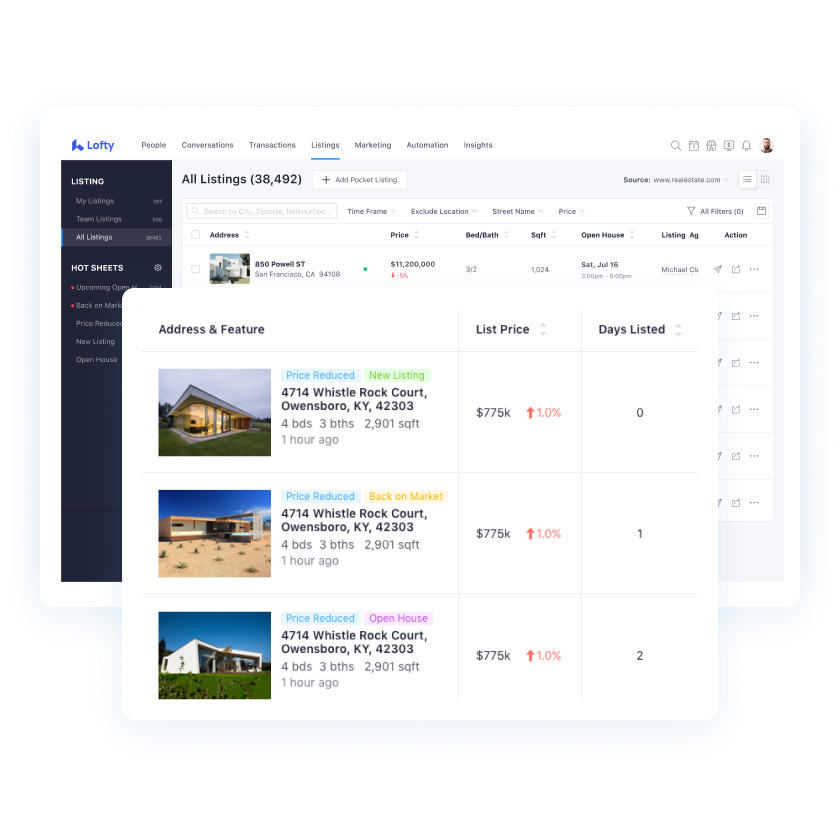 Featured Listing Management
Listing Management helps match listings to which buyers fit best. Easily view new, reduced price, and back on market listings for even more choices.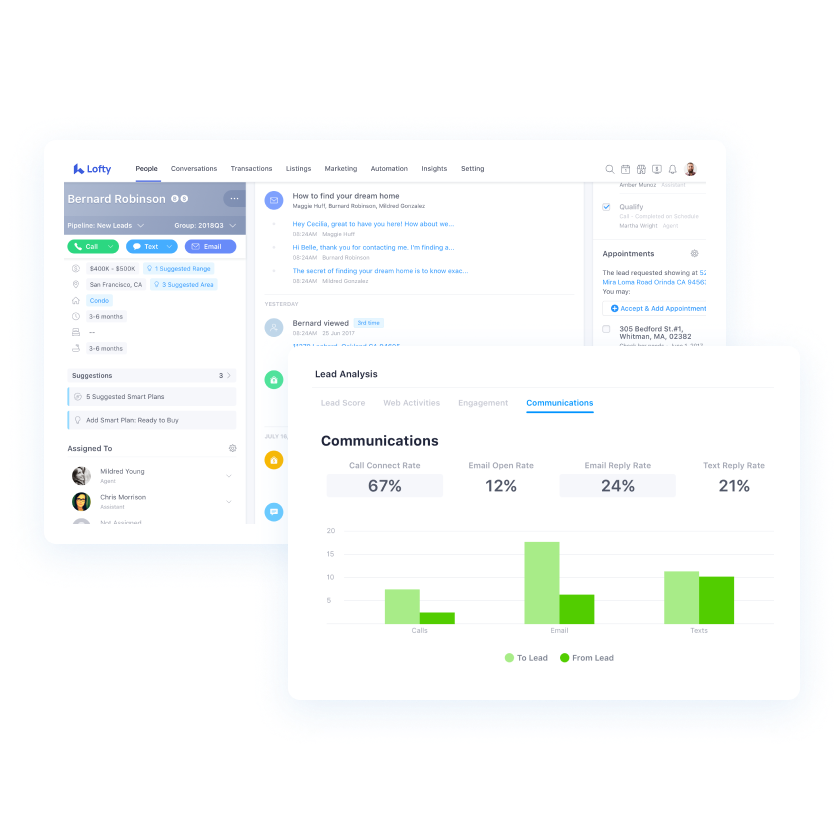 Communications Analysis
Enjoy streamlined dialogue through Lofty's communication analysis and third-party integrations. We support Gmail, MailChimp, Bombomb, and more!
Reporting & Forecasting
Our forecasting algorithm factors agent performance and historical trends to track and predict your progress.
Business Goals
The first step to reaching your goals is defining them, the second is tracking your progress. Do both in Lofty where you can set and track agent and team goals by volume, closings, GCI, or Revenue.
Performance Report
Keep your eyes on the prize and easily monitor team productivity and progress with our performance reports. Use these insights to provide informed feedback with coachable intel.
Business Report
View up to date reports on the status of your business goals at any time right from your CRM for real time analytics.