LeadingRE Welcomes CRM Innovator Chime to Solutions Group Program
undefined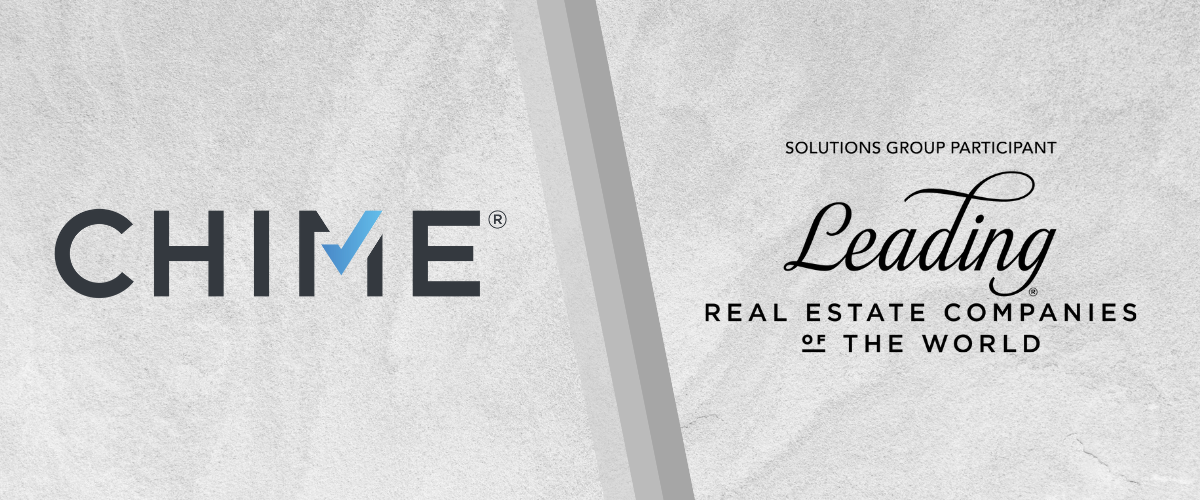 CHICAGO – May 10, 2023 - Leading Real Estate Companies of the World® has added Chime, an award-winning real estate technology innovator, to its Solutions Group program of preferred business resources for its global network of 550 market-leading real estate firms.
Featuring a powerhouse CRM system underpinned by AI-driven applications and innovative tools like the automated social media marketing offering, Social Studio, the Chime platform is known for its ease of adoption. Built from the ground up to help drive more leads to close, the all-in-one solution ensures no matter how many years agents have been in the business or their level of technical skill, they can easily start using Chime to generate results.
Users can manage lead generation through PPC, SEO, and Facebook with direct feeds for both short- and long-term nurturing. The platform also includes:
A personalized IDX website
Google-based AI Assistant that interacts with your leads while you sleep
Automated email and text communications via Smart Plans
Fully branded and customizable Comparative Market Analysis reports
AI-based smart lists for lead nurturing and more
"We are thrilled to align with Chime for the Solutions Group program. Chime offers an intuitive, powerful platform. Chime's CRM is ever evolving, adopting the latest features in technology," said LeadingRE Vice President, Sales and Partnerships, Jeff Kennedy.
"Technology has become a 'must have' for real estate firms across the country as they look to drive new opportunities and streamline operations. Influential organizations like LeadingRE are paving the way as they encourage their members to adopt innovations that can drive real business growth," commented Joe Daee, vice president, Enterprise Sales at Chime. "We are thrilled to be a trusted provider for their organization and look forward to expanding our relationship."
Learn more about Chime at learn.chime.me/partners/leadingre. Learn more about Leading Real Estate Companies of the World® at LeadingRE.com.
About Chime Technologies
Chime is an all-in-one Sales Acceleration Platform for the real estate industry. Their award-winning productivity suite offers a robust set of features that help real estate professionals and teams of all sizes run and grow their business. Chime Technologies operates as a US subsidiary of Renren, Inc. (RENN). For more information, contact, contact info@chime.me or 888-682-4463, or visit www.chime.me/.
About Leading Real Estate Companies of the World®
Chicago-based Leading Real Estate Companies of the World® (LeadingRE.com) is a global network of top independent real estate firms, with 550 companies and 138,000 sales associates in 75 countries. LeadingRE supports its members with powerful connections to other market leaders and access to innovative, performance-driven programs. LeadingRE is also active in commercial real estate, with over 200 firms in 20 countries specializing in the commercial arena.